Andrew Van Vliet
Known as "The Mischievous Mormon" to his associates, this thug has terrorized our city for years. He recently was busted twice for speeding in a residential district. These horrendous crimes are sadly only the beginning of the story behind Van Vliet. His temper is described as that of a 'raging narwhal', and he has a natural criminal instinct. Whether it be robbing the elderly, mugging the handicapped or kicking blind puppies, Van Vliet always seems to have his shoe in a big dog shit of trouble. The Dandy Boys have apprehended V.V. on several occasions, kicked his ass and then let him go. We would very much like to see him locked away though.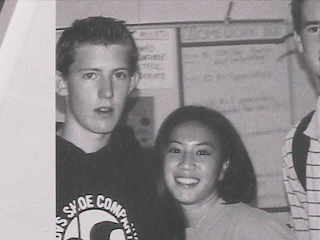 Andrew and one of his "hoochies"
Michael Evans:
A conniving thief and sensual lover, 'Mitch' is also known for his seemingly limitless rage. He is said to be a tender, sweet boy at heart, but few live to see that side of Mitch, as he is prone to breaking random people in half. The Dandy Boys have come close to capturing Mitch, but decided it wasn't worth losing any limbs over, so they're letting him roam free. They just hope someday he'll be caught in a bear trap and this Mitch dilemma will end itself. Mitch is known to haunt the local bathhouses and is rarely seen fully clothed, due to his predilection for ripping his shirt off in anger.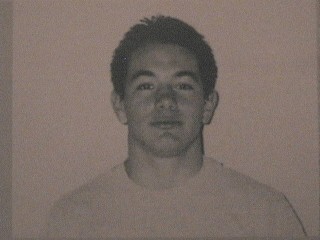 Terrifying...
Charles Percival-Bailey Patterkins
This rapscallion has been at the top of our list for quite a long time. Patterkins' father, Brutus Webster Patterkins, was a wealthy cardboard salesman, known for his close ties with The Godfather. Patterkins grew up a spoiled child, and developed a taste for crime in his teenage years. He was arrested for robbery, assault, sodomy and tax evasion all before his 18th birthday. Patterkins is infamous at most private country clubs for his unsportsmanlike behavior on the Polo field, and dirty remarks in the sauna. Charles spends much of his time in his family's palatial estate in Blackhawk, where he is guarded by an army of trained attack-zebras and flying monkeys. If you see Patterkins on the street please punch him in the mouth, then call us immediately.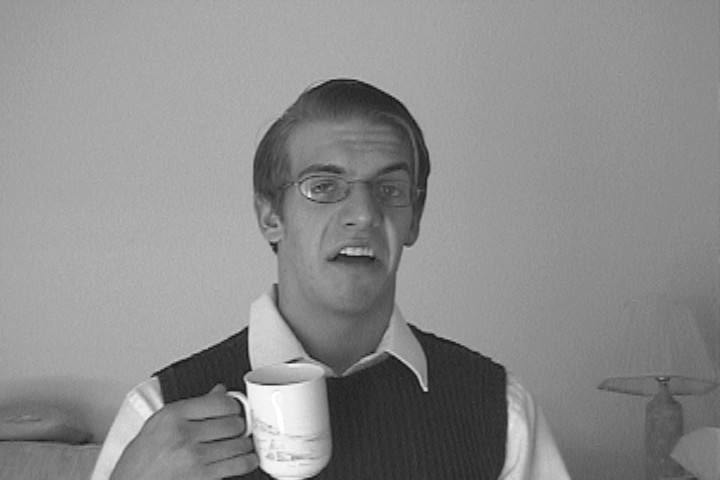 Smug little bastard...
Mad Mike "Brains" DeCarlo
The once mild mannered nerdy sidekick of the Dandy Boys, Brains has officially become the D-Boys' arch nemesis. This baffling metamorphosis occurred late one night in the Dandy Boys' lab, where Brains spent most of his time working on secret experiments. Earlier that day, the Boys had been roughhousing around in the lab, and accidentally demolished Brains new invention, a solar powered car that wouldve successfully eliminated the need for fossil fuels. Brains started whining, so the Boys locked him in his lab and went out to dinner. When they awoke the next day Brains was gone, and the lab was empty. They thought nothing of it until people in Danville began inexplicably turning into walruses, fruitbaskets, and fruit scented walrus baskets. Our suspicions were also aroused when Brains signed our guestbook, insulting us dearly. Since then weve pursued Brains on a daily basis - that is, Tuesdays and Fridays, and also Sundays if we're awake.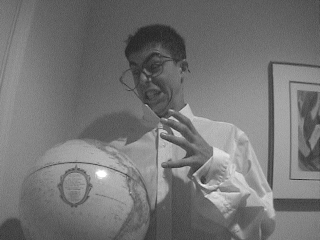 TRAITOR!!!
Merv "Candyfingers" O'Grady
Candyfingers has been hot on the playground scene for the past thirty years, ever since he got laid off from work at the Jellybean factory (hence the nickname). It's said that a nine year old boy's sense of smell can detect Candyfingers' lollipop-scented hands at a distance of 500 yards. Our not-so-friendly neighbor O'Grady knows this, and uses his gift to lure his victims into his swimming pool, where he plays Marco Polo with them. It all sounds like fun and games until O'Grady finally has his way with them... Just as the game is getting intense, and his young victim is playing the tragic role of "Marco", Candyfingers slips underwater and derobes them. Then, disregarding all international rules of Marco Polo, O'Grady drains the pool and runs into his house with the boys' bathing suits, laughing hysterically. The young'uns are left to walk home naked in shame, their undeveloped manhood shriveled by hours in the water, and their hearts sunk by the cruel games of Candyfingers.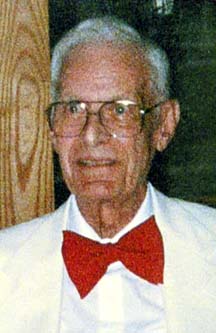 His eyes wide, Candyfingers spots a new victim