The Case of the Masked Muffin Menace
This disguised hooligan, G. Hamburgesa, was seen in a Danville residence pilfering the owner's pantry, and snatching some fine Costco muffins. Hamburgesa sprinted away, with the breakfast delicacies in his thieving fingers. The Dandy Boys were called in, and this storyboard shows exactly how the case was solved: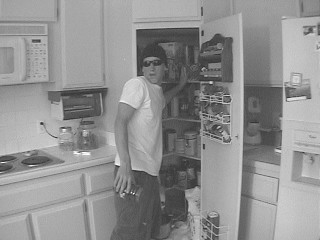 Stealing the muffins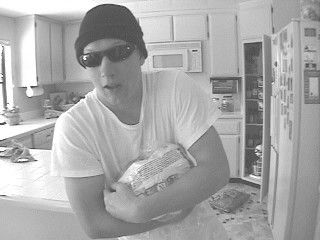 Making his getaway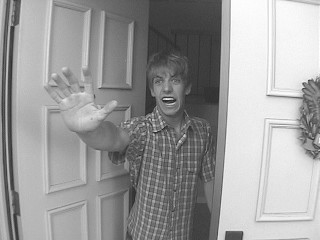 "STOP, THIEF!!!"
"Help me, Dandy Boys!"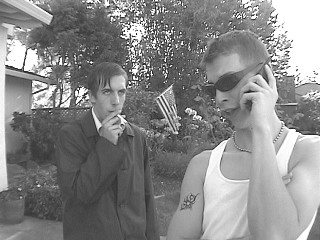 "We'll be right there, Ma'am. Yo Kaye, let's biz-ounce."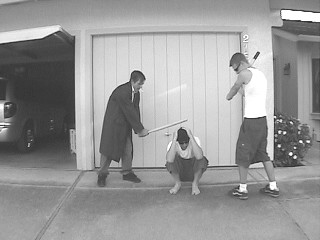 The D-Boys catch Hamburgesa, then use basic street justice techniques.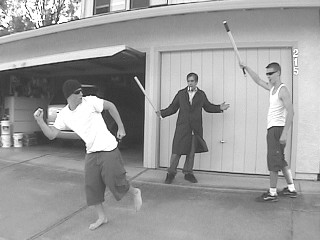 But somehow he got away.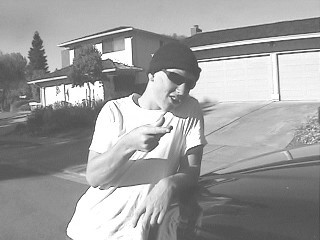 "Ha, you Dandy Boys will never catch me! Your pathetic truck is only a V6!!!"
"Oh no he didn't!"
"No Kaye- this one is personal."
"Always buckle up Kaye." "Thanks Burns."
"Those are bad for you!"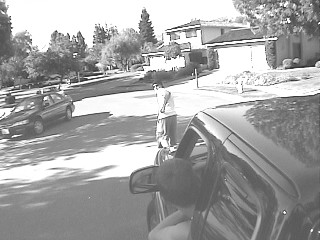 "How do you like the V6 now?"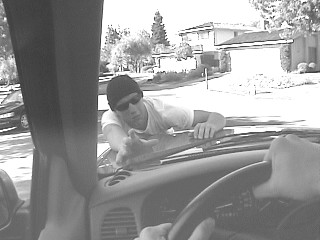 "OW! My braces! Darn you, Dandy Boys!"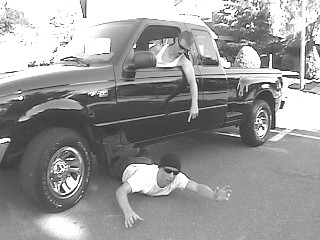 CASE CLOSED!


The Case of the Trophy Smugglers
There was a major smuggling deal going down at Greenbrook School. It was between smuggling kingpin Barnaby Fisticuffs and a little-known trophy dealer known as Horatio Perriwinkle. Earlier that day Fisticuffs had plucked eight highly valuable trophies from the Handicapped Women's Softball tournament and was selling them to Perriwinkle for a tidy sum of $67.45 and a can of Pepsi. The Dandy Boys were on the scene, as this storyboard shows.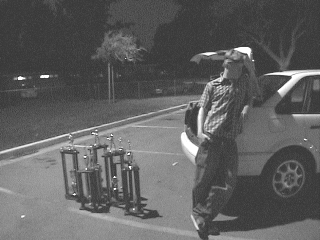 Fisticuffs waits for the arrival of Perriwinkle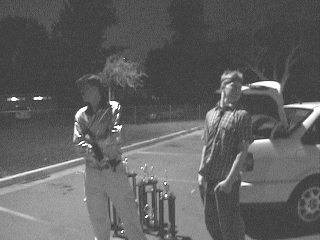 Perriwinkle sneaks onto the scene and appears inconspicuous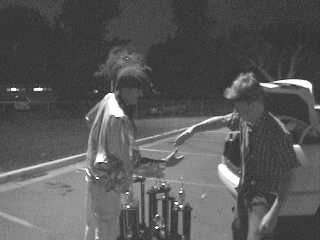 Perriwinkle is acknowledged and they begin the secret handshake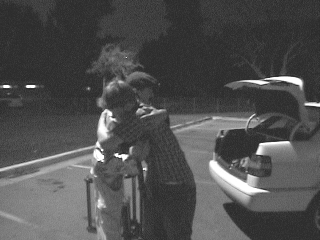 still part of handshake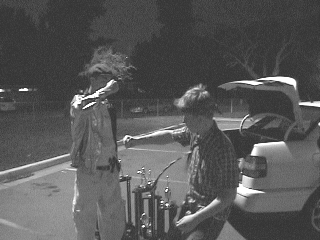 Handshake continued...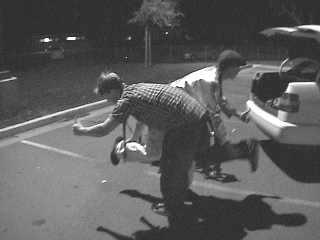 As you can see, the handshake is very elaborate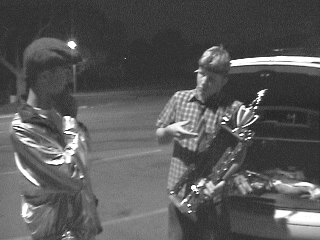 After finishing the handshake, Fisticuffs peddles his goods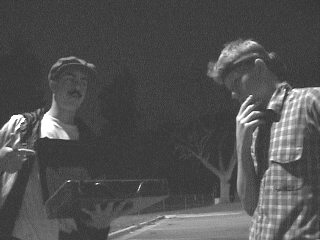 Perriwinkle shows off the payment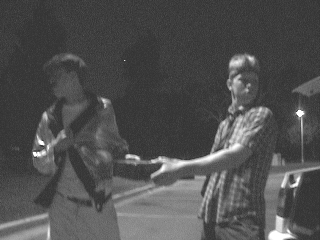 The transaction is made
Perriwinkle exits with trophies. The deal is done. Oh where, oh where are the Dandy Boys?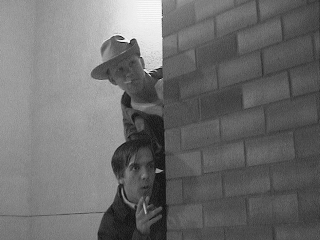 There they are! Good ol' Kaye and Gruendl are on the beat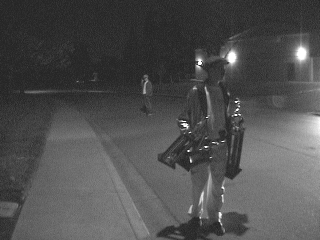 Perriwinkle thinks he's getting away, but he's very much mistaken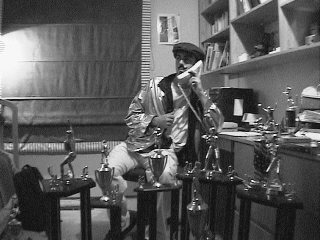 Back at Perriwinkle's HQ: "Yeah boss, the shipment's in. We're good to go. Aiight lata."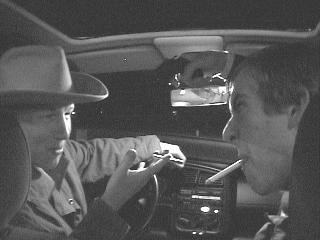 The Boys decide how they'll solve the case. Kaye: "I'll cap his ass, Gruendl! I'll cap his ass!"
"Myeahh, after I sell all these trophies I'll be rich. Rich I say!"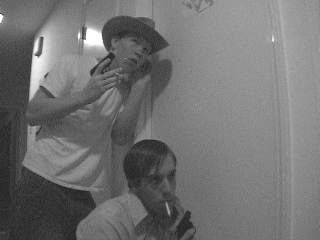 "Now's the time to act, Gruendl! Get ready!"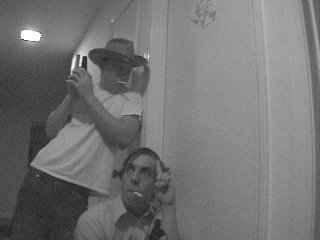 One..........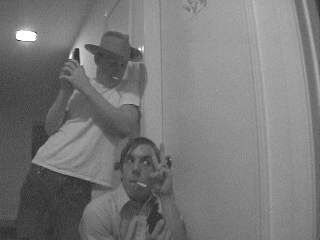 .....Two......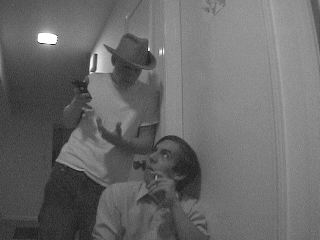 "Wait, Kaye! What number are we going on, three or five?"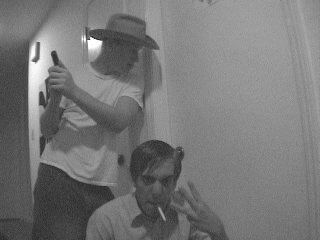 "We're going on THREE, Gruendl. Jeez pay attention..."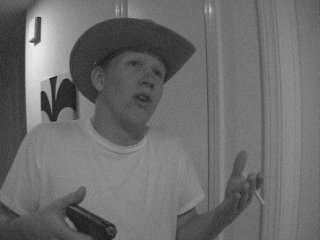 "Whoops, silly me! OK let's do this."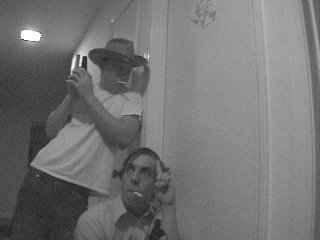 One.....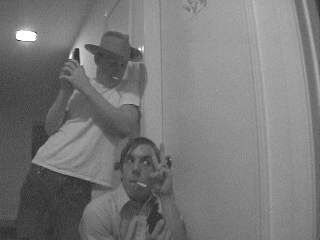 ......Two.....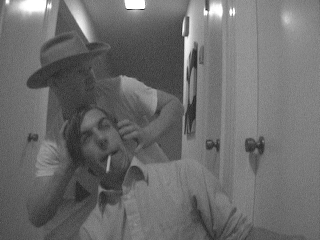 "Woah, Gruendl, it's not three yet!"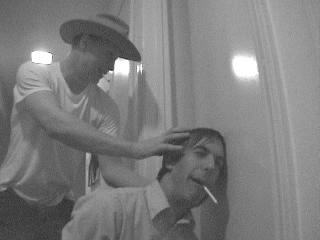 DI Gruendl uses Kaye's thick skull to break the door open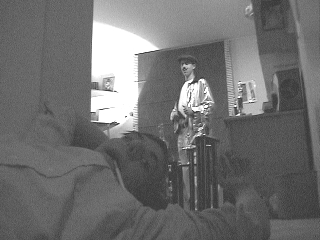 "Whew, now that's what I call using your head!"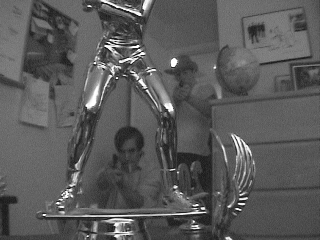 "Freeze, Perriwinkle! Your jig is up, me lad!"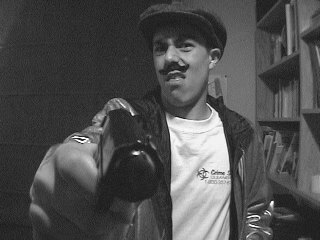 "No way copper! I'm not going back to the big house! Die, bacon!!!"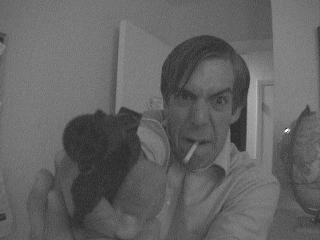 "Drop the gun, Perri-stinkle!"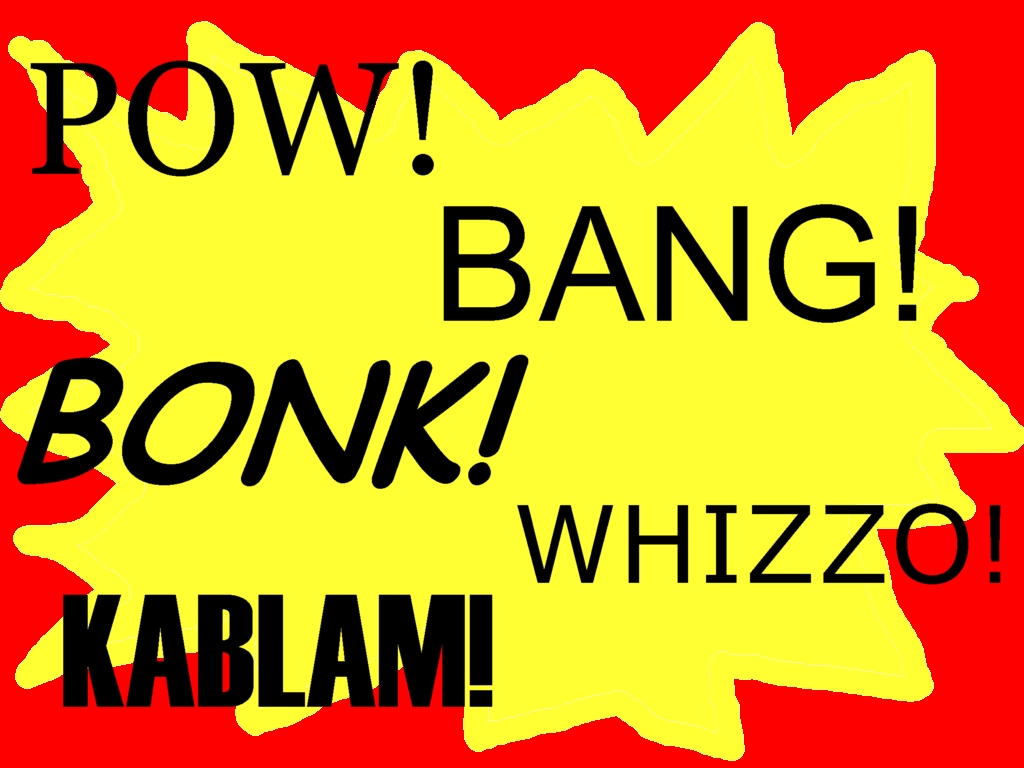 A vicious gunfight ensued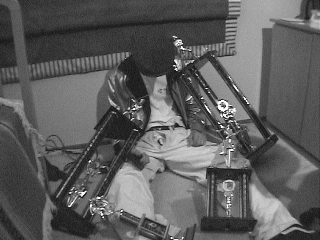 After a few minutes Perriwinkle lay dead
"Look Gruendl, I killed him!"
"So what, Kaye? You wanna trophy or something?"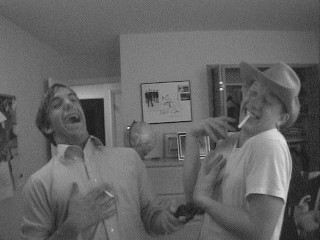 "Ha ha ha! Oh Gruendl, you are such a rascal!"
CASE CLOSED!